Posted On October 1, 2021 By
Allie
Exploring Your Turn Ons: Dimensions of Sex and Core Desires
7 Pleasure Enhancers for Women
Facing Resistance: Lessons learned from my yoni egg practice
Embodied Boundaries: How to attune to your boundaries in life and sex
Feminine Archetypes: The Layers of the Psyche (using archetypes for balance and self-expression)
The Window of Your Intuition (on strengthening intuition)
How to Honor Your Inner Fall & Winter (honoring and aligning with the phases of your cycle)
A Simple Practice to Spark Creativity & Be More Magnetic
The Art of Being Self-Honoring During Sexual Submission
Feeling What's There: Tantra & Sensual Touch
Shadow Work: Making the painful yet sensational climb back into yourself
Masturbation to Reclaim Your Feminine Essence
A Tribute to Mother Gaia & Feminine Consciousness 
About the Author: Allie Andrews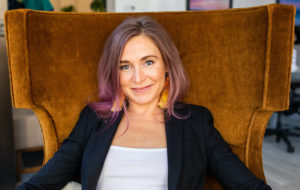 With a decade of experience in the wellness and coaching industry, Allie has partnered with 65 companies and helped hundreds of achievers and workaholics find a pace and rhythm to living that feels sustainable and nourishing.
As a coach, Allie helps her clients grow their impact while prioritizing their health, deepening their relationships, and following their joy.
Allie is a lifelong student of personal growth, certified health coach, yoga teacher, and sex and relationship coach.
Instagram: @iamallieandrews // Facebook: Allie Andrews Coaching // LinkedIn