Posted On October 18, 2021 By
Allie
What would self-care look like in your life if it stopped being about what you should do and became about what you need and desire?
I know that self-care can feel like just another item on your ever-growing to-do list. And that when you don't do it you can feel guilty.
But my approach is different than most because…
✨ I acknowledge that we are, by nature, inconsistent, so to expect consistency when it comes to self-care is to set ourselves up for failure. Instead, I teach you how to be receptive to your changing tides and honor your rhythms. Receptivity over routine is our mantra.
✨ I acknowledge that periods of disconnection from self and utter avoidance of what we need are inevitable and not "bad". Rather than reasons to berate yourself, I teach you how to use these opportunities as anchors that sink you back into yourself, and return you to what you need.
✨ I acknowledge that joyful, energy-giving self-care looks different for everyone so rather than teaching prescriptive morning routines, diets or exercise regimens, I offer rituals and practices that deepen your self-knowing — physically, emotionally, mentally, spiritually — and help you naturally live in alignment with your needs and desires.
If you haven't already, I invite you to download my 1-pager, the 10 Tenets of Self-Care and get started reframing your relationship with self-care so that you can do more of what fuels you and leave the rest behind.

Click here to grab the 10 Tenets of Self-Care >>
Read these guiding principles now, re-read them when you wake up as a morning practice, post them near your desk, highlight the ones that resonate with you, use them as inspiration to write your own guiding self-care principles…
Say goodbye to steeping in "shoulds" and self-care guilt.
Here's to making self-care work for YOU,
Allie
About the Author: Allie Andrews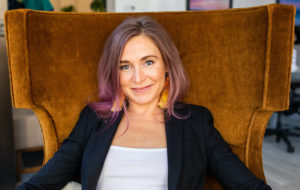 With a decade of experience in the wellness and coaching industry, Allie has partnered with 65 companies and helped hundreds of achievers and workaholics find a pace and rhythm to living that feels sustainable and nourishing.
As a coach, Allie helps her clients grow their impact while prioritizing their health, deepening their relationships, and following their joy.
Allie is a lifelong student of personal growth, certified health coach, yoga teacher, and intimacy and relationship coach.
Instagram: @iamallieandrews // Facebook: Allie Andrews Coaching // LinkedIn