Posted On February 1, 2018 By
Allie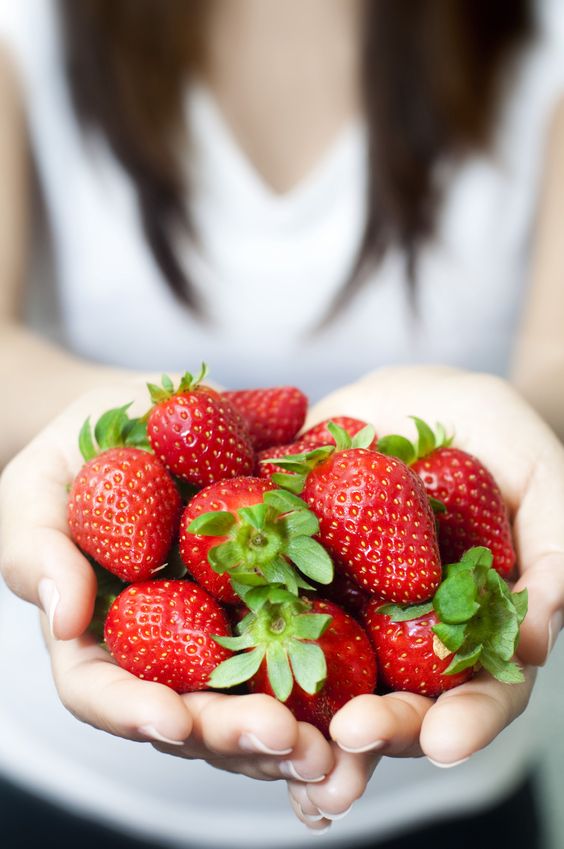 Chocolate desserts taste great, but they aren't always pleasing to our waistlines. This mouth-watering recipe for chocolate covered strawberries contains only 3 "superfood" ingredients and is the perfect snack to tame those sweet cravings. Strawberries are a great source of vitamins C and E, and dark chocolate is a great source of magnesium, an important dietary mineral. Coconut oil contains medium-chain triglycerides, which have been studied for their potential to aid in weight control and cognitive function.
Optionally, you can roll your strawberries in chopped nuts or coconut for an added boost of healthy fats, vitamins and minerals!
Ingredients
20 (1 pound) whole strawberries with leaves, rinsed, patted dry
1 cup dark chocolate chips (70% cocoa or above)
1 tablespoon coconut oil
1/4 cup shredded coconut or chopped nuts (optional)
Instructions
Add 1/2 cup water to bottom double boiler and bring to a simmer over medium heat. (Note: if you don't have a double boiler, a metal bowl set inside a saucepan will work just as well). Add chocolate chips and coconut oil to the top boiler or bowl and stir until smooth and completely melted. Remove chocolate from heat and set aside.
Line a cookie sheet with parchment paper. While holding strawberries by the leaves, dip into the chocolate, until all but the last 1/2″, near the leaf, is covered. Lift and allow the excess chocolate to drip off. Set strawberries on parchment paper until all strawberries are covered.
For an extra special treat, immediately after excess chocolate drips from each strawberry, roll in dried coconut or chopped nuts of choice.
Refrigerate for at least 30 minutes to set.
Did you make this recipe? Let us know what you thought in the comments below, or email julia@ombodyhealth.com