Posted On October 28, 2014 By
Allie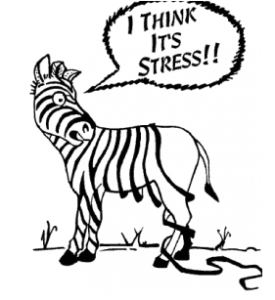 According to their 2010 Stress in America Study, the American Psychological Association reported that 42% of American adults expressed an increase in stress over the previous year, with a total of 75 % of adults experiencing moderate to high stress levels. Even kids are reporting feeling stressed!
Stress is obviously a growing trend in America, manifesting in many ways, including: trouble sleeping, headaches, fatigue, anger or irritability, lack of focus, anxiety, relationship problems, hypertension, obesity, and an overall lack of feeling in control. While the triggers of stress are not surprising–work, money, relationships, health, responsibility–the mechanisms for dealing with it often seem to lend to more stress–food/overeating, alcohol, tobacco, and pharmaceuticals. It's s vicious cycle!
While yoga won't necessarily make all of your problems go away, it will help change the way you look at and address stressors in your life. For many, yoga provides a nourishing, sustainable solution to stress, offering mindbody awareness practices that help to bring us into the present moment–a place where thoughts, fears, worries or expectations float away, even if just momentarily. In addition, yoga helps to cultivate positivity, acceptance, appreciation and gratitude; helping us to focus on whats good in our lives, a stress reducer in and of itself. The renewed outlook offered by yoga can influence the way we act in relationships, as well as the way we treat ourselves, bringing us into a healthier state of mind altogether.
About the Author
Allie Andrews is the Founder and Program Director at OmBody Health. She is a Certified Health Coach, author, and is pursuing her Master's Degree in Education with a focus in Corporate Wellness. Allie and her team have been transforming employee wellbeing since 2014. Learn more.