Posted On June 29, 2018 By
Allie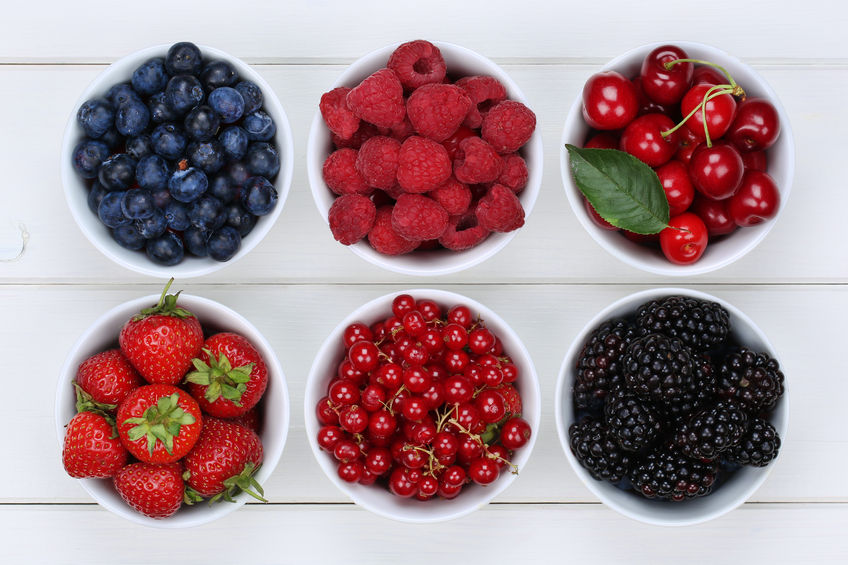 Let's face it: no backyard BBQ is complete without a sweet, tangy sauce to slather on those perfectly-grilled goods. I noticed that most commercially-prepared sauces are loaded with added sugar (some up to 30 grams per serving!) and pretty devoid of nutrients.
So, I decided to make my own. This alternative to traditional BBQ sauce is a little less sweet than the bottled variety, and the bourbon gives it a rich, smoky touch. It also boasts a hefty dose of antioxidants and fiber from the berries! This recipe is great for summer because you can use fresh, local berries that are in season. Try strawberries in late June, raspberries in mid-summer, or blueberries in August. Serve this sauce on any type of meat, shrimp, or even a hearty grilled slab of tofu.
Ingredients (serves 2)
1-2 tablespoons light sesame oil
1 red onion, chopped
1 tsp lemon zest
4 cloves fresh garlic, chopped
2 jalepenos, seeded and chopped (may adjust as desired)
2 1/2 cups fresh berries of choice (you can also use frozen, but don't thaw them first- this will lead to an unpleasant texture)
1/2 cup bourbon of choice (or 1-2 tsp bourbon extract)
1/2 cup ketchup (look for a low-sugar variety: we like the Whole Foods store brand)
1/3 cup apple cider vinegar
1 tablespoon plus 2 teaspoons unrefined, unbleached cane sugar
1 tablespoon honey
1/4 teaspoon ground allspice
1/4 teaspoon salt
Instructions
Heat oil in a large saucepan over medium heat. Add the onion and salt and saute, stirring occasionally, until tender and just starting to brown, 2 to 4 minutes. Add garlic and jalepeno and saute, stirring, until fragrant, about 30-60 seconds. Add bourbon, increase heat to high and bring to a boil; cook until most of the liquid has evaporated, about 5 minutes. Stir in berries, lemon zest, ketchup, vinegar, sugar, honey and allspice; return to a boil. Reduce the heat and simmer, stirring occasionally, until thickened, about 20 minutes.
Make Ahead Tip: Refrigerate in a jar or bottle for up to 2 weeks, or freeze for up to 3 months.
About the Author
Julia Workman, CYT
Julia is the Fitness Program Director at OmBody Health. She has a passion for creating healthy recipes that are nutrient-rich and delicious!