Posted On April 15, 2018 By
Allie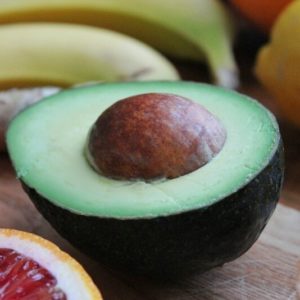 Warm weather is coming, and with it, surely many outdoor BBQs, patio parties, picnics, or nights at home when you simply crave a tangy, cool, yet filling snack. Guacamole always fits the bill!
While creamy avocado, tangy lime, bright tomato and savory garlic are already a winning combination as far as healthy superfoods go, we've added some stuff to our guacamole recipe to take it to the next level of good-for-you (and delicious). We've included a few different options for add-ins, such as flavorful herbs, sweet mango, and hemp seed oil (rich in Omega-3s and 6s), and more: feel free to experiment with all of them, or pick and choose.
Next-Level Superfood Guacamole
Ingredients
4 ripe avocados
Juice of 2 limes
2 small-medium cloves of garlic (or 1 large)
1 medium tomato, diced
1 small bunch of cilantro leaves (or to taste), torn or chopped into pieces
1 small bunch of basil leaves (or to taste), torn or chopped into pieces
1 small bunch of mint leaves (or to taste), torn or chopped into pieces
1/2 ripe mango, diced
2 Tbsp cold-pressed hemp seed oil (available at most large grocery stores in the supplement section, or online)
Salt and pepper to taste
Hot sauce to taste (optional)
Chopped toasted salted pecans (for topping)
Instructions
Scoop the avocado flesh out of the skins and discard pits. Mash and mix in a large bowl (a potato masher or large sturdy serving fork works well for this). You may also choose to puree avocados in a food processor or blender- it just depends on whether you like chunks of avocado in your guac (pureeing will remove the chunks).
Add the lime juice, hemp seed oil, garlic, salt, pepper, and hot sauce. Mix until thoroughly combined.
Add the herbs, and stir gently until fully incorporated into the mix.
Add the diced tomato and mango and mix thoroughly, ensuring that the diced pieces remain intact.
Sprinkle pecans in a generous layer over the top of the dip just before serving.
Guacamole may be stored in the refrigerator for up to 2 days. If you are storing it, prevent browning by squeezing a little more lime or lemon juice over the top of the dip, then take a sheet of plastic wrap and press it down into the bowl so it sticks right up against the surface of the dip, and no air remains.