Posted On March 1, 2018 By
Allie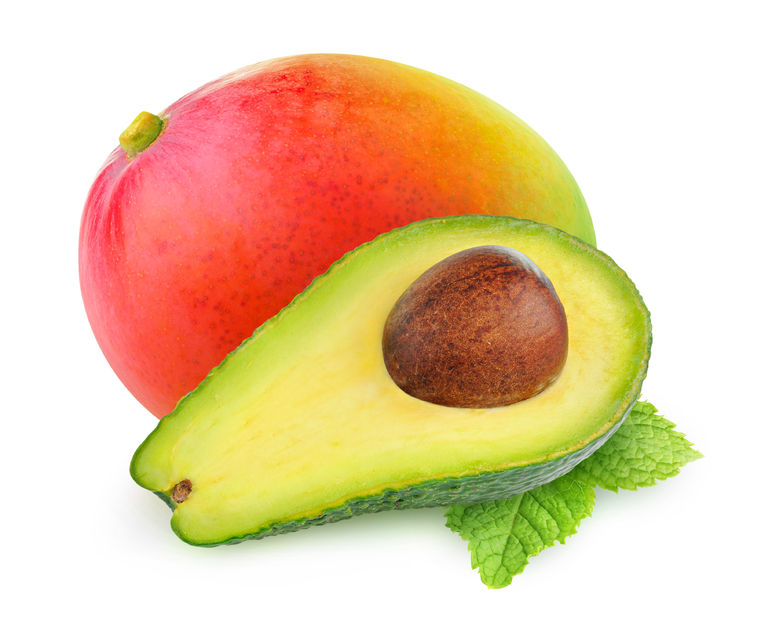 This black bean and quinoa salad with mango and avocado has a Southwestern flair! It is packed with fresh fruits, vegetables, whole grains and healthy fats. A delicious side salad for potlucks, parties and summertime picnics, and the perfect healthy and filling lunch for the office.
Ingredients:
1 ½ cup dry quinoa (any variety), rinsed if necessary
3 cups water
1 clove garlic, peeled and finely diced
½ cup extra-virgin olive oil
¼ cup freshly squeezed lime juice
2 teaspoons cumin
1 ½ teaspoon salt
1 14-ounce can black beans, drained and rinsed
1 mango, peeled, pitted and diced
1 red bell pepper, diced
1 jalapeno pepper, minced (optional)
½ cup chopped cilantro
¼ cup chopped mint
1 avocado, peeled, pitted and diced
toasted pepitas (pumpkin seeds) for topping
Instructions:
Bring quinoa and water to a boil in a medium saucepan, cover, reduce heat to low to maintain a gentle simmer, and cook until the germ has burst and the water is absorbed 12-15 minutes.
Meanwhile, whisk garlic, oil, lime, cumin and salt in a large bowl.
Scrape hot quinoa into the lime dressing, and stir to combine. Let cool at least 10 minutes or covered in the refrigerator overnight.
Add beans, mango, red pepper, jalapeno, cilantro and mint to the quinoa and stir to combine. Add the avocado and gently stir it in. (Note: if making more than 3-4 hours ahead, leave out the avocado and add it at the last minute.) Top with toasted pepitas just before serving. May be serve warm or refrigerated for 3-4 days.