Posted On September 30, 2017 By
Allie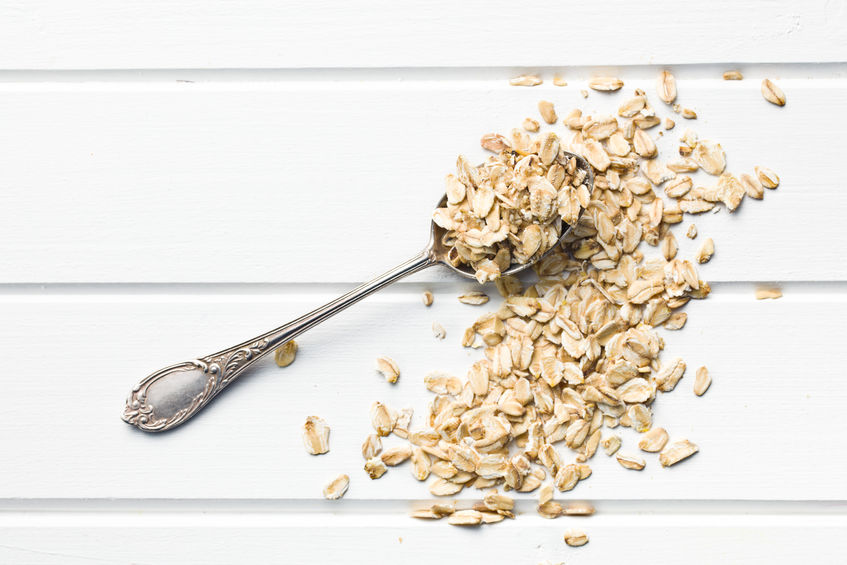 Whole grains: What are they? Things like rice, wheat, oats, and barley fall into this category. However, in many grain-based products, the nutritious outer layers of the grain is removed through processing. We say a grain is "whole" when the outer layers are intact. The outer layers of a grain, called the bran and endosperm, contain important nutrients such as magnesium, iron, and dietary fiber.
According to the American Heart Association, including whole grains in your diet most days of the week (and more often if you can) plays a role in improving blood cholesterol levels and lowering the risk of heart disease and stroke.
One of the most inexpensive, versatile and convenient whole grains on the market is rolled oats. That's why we were so excited when we came across this delicious savory oats recipe that packs a hefty serving of whole grains!
You may be familiar with oats or oatmeal in various forms, and as a breakfast food in America, it's typically doctored up with brown sugar or fruits. However, if you're like us and looking to reap the heart-healthy benefits of oats without consuming added sugar, this recipe may become your new favorite:
Ingredients
Whole grain rolled oats
Raw walnuts (consider using sprouted* walnuts if available) or other nut of choice
Pumpkin seeds, sesame seeds, or other seed of choice
Cacao nibs (found in many grocery stores near nuts/seeds, or online)
Cold-pressed extra virgin olive oil
Sea salt or Pink Himalayan rock salt*sprouted nuts or seeds have been soaked in water and then gently dried. This process softens the outer layer or "shell" of the nut or seed, making it easier for our bodies to digest.
Instructions
Cook oats according to package directions (we make a big batch and re-heat small portions as needed). You can cook the oats in different types of liquids to get different flavors and consistencies. For example, oats cooked in vanilla almond milk will be slightly sweet and viscous, while oats cooked in water will be thinner and more savory. Experiment!
While still warm, drizzle oats with olive oil and sprinkle salt.
Top with desired amount of nuts, seeds, and cacao nibs.
Enjoy!
Also, experiment with different toppings for the oats. For example, if you want to make it into a filling lunch, you might top with 2 soft-boiled eggs, arugula and some sliced beets, essentially using the oats as a base. Have fun with the variety of nuts and seeds available to you. Or, stir in a spoonful of nut butter instead, and add some dried berries or fresh fruit to make it a sweeter dish.
And most of all, eat slowly and in good spirits, knowing that you're improving your heart health with every bite.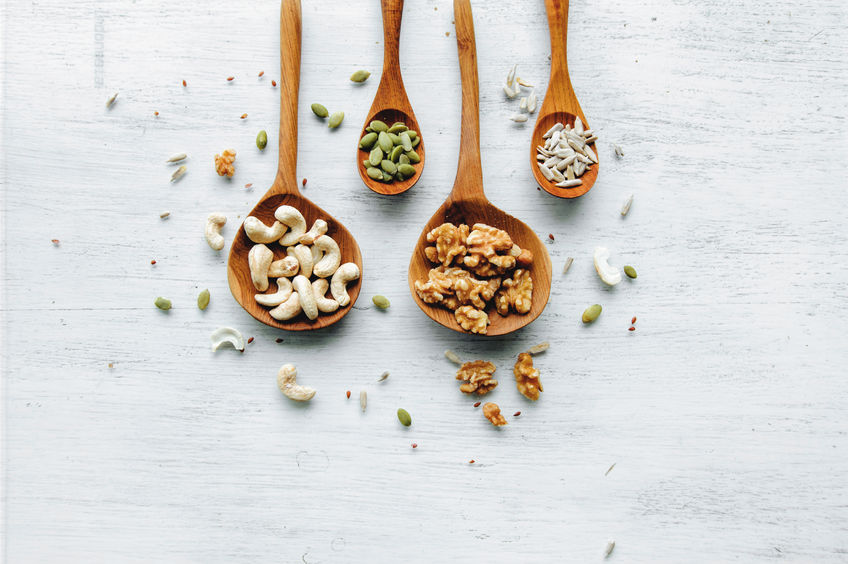 Did you try our savory oats? Let us know what you think in the comments below.