Posted On April 3, 2017 By
Allie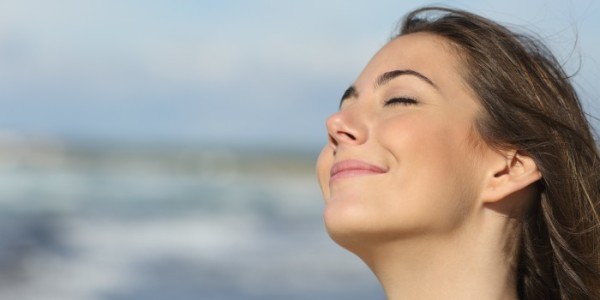 With work, family, social and societal pressures surrounding us in our modern lives- who doesn't get stressed? Allie and I spend a lot of time educating people on the effects of stress, and ways to alleviate it. We teach that the opposite of stress is resilience. When you learn healthy tools to cope with stress, adverse events don't weigh as heavily on you, because you feel confident in your ability to bounce back.
 .
The dictionary defines stress as "a state of mental or emotional strain or tension resulting from adverse or very demanding circumstances." I think we can all get on board with that definition. It should come as no surprise that over time, continuous strain has negative effects on our health. By the time we notice that we feel stressed, it means that certain hormones, such as cortisol and adrenaline, are out of balance in our bodies. Over-production of these hormones has been linked to
chronic illnesses and accelerated aging.
.
The good news is, we can stop succumbing to the effects of chronic stress by consciously choosing healthy habits or rituals that make us feel calmer. Next time you feel stressed and short on time (which often go hand in hand), devote a few minutes to one of these 5 techniques and see how you feel:
1. Take 10 Deep Breaths. 
Stop whatever you're doing. Close your eyes, or turn away from your computer screen. Inhale and exhale a total of 10 times, repeating silently to yourself the number you're on. For example, as you begin to inhale, think "I am breathing in 1" and as you exhale, "I am breathing out 1." Then "I am breathing in 2", "I am breathing out 2." etc. If you lose count, it's no big deal. Just pick up where you think you left off.
2. Take a 5-minute Stretch Break. 
Moving your body brings fresh oxygen to your muscles, heart and brain, and can help stave off the ill effects of sitting or standing in one position for too long. Set a timer on your phone or computer for 5 minutes and commit to stretching or moving in whatever way you can. Use your own familiar stretches, or try
this 4-minute neck stretch video.
3. Think of Your Loved Ones. 
Most of us have photos of people we love on our phone, computer, or on our desks. We keep these photos because they make us smile- but over time, we find ourselves glossing over the images. The key to making this a stress-busting activity is the conscious choice to carve out time to look at those photos. Choose 1-3 photos and gaze at them for at least one minute each. Use the images to conjure fond memories and feelings. Think about when the photo was taken- what were you doing? What was it about that moment that made it photo-worthy? What does that person add to your life?
4. Make A Gratitude List.
Many of us have much to be thankful for. Even, or especially, when we're going through rough times, remembering what is good can be powerfully mood-lifting. Your list doesn't have to include anything profound. It could be simple and obvious things, like "I'm grateful for being alive" or "I'm grateful that the sun is shining." Grab a piece of paper, write at least 5 things down. You may find that once you've listed 5 things, you can think of many more.
5. Brew A Cup of Herbal Tea.
Peppermint, chamomile, lemon balm, passion flower, ginger, and rose tea all have potentially stress-relieving properties- and you can read about them all in
this article
. The important thing is to choose a tea that you enjoy, with relatively low caffeine levels (since too much caffeine can worsen stress). Simply the ritual of taking time to prepare something for yourself can have calming effects as well.
With a few of the right strategies in place, we can shift our habits and mindset toward resilience in the face of stress.
.
About the Author
Julia Workman, CYT
Julia is an experienced yogi, teacher and dancer with a passion for health and wellness. As OmBody's Fitness Program Director, she manages our workplace Yoga and fitness classes. You can also find her teaching powerful workshops that guide busy people toward healthier work/life integration.