Posted On March 31, 2018 By
Allie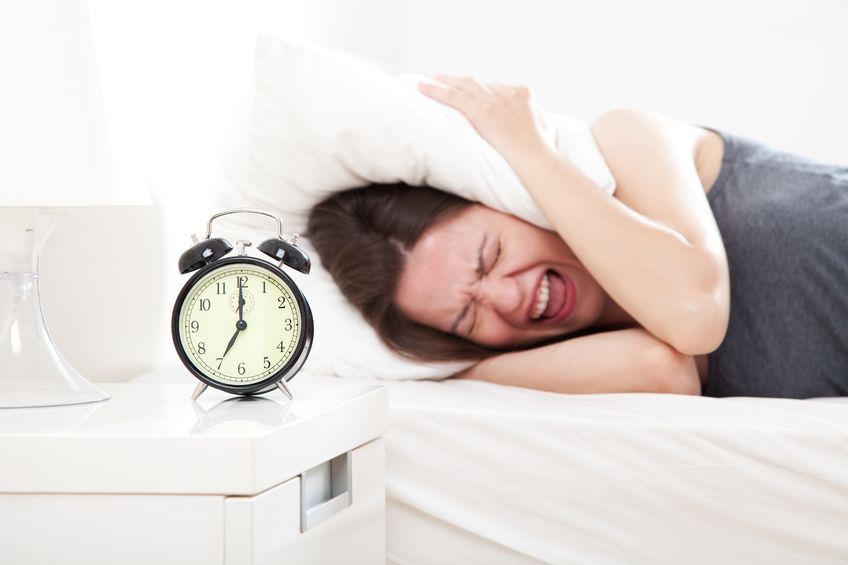 Job burnout is a chronic type of stress. It's characterized by a state of physical, emotional and mental exhaustion combined with doubts about your competence and the value of your work. Occupational burnout can affect employees in any field or type of job, and unfortunately, the highest achievers or top performers are often the most susceptible. This 2017 report by Kronos, Inc. goes so far as to call burnout the "biggest workplace challenge in 2017."
Because high achievers are often so passionate about what they do, they tend to ignore, or perhaps revel in, the fact that they're working exceptionally long hours, taking on heavy work loads, and putting lots of pressure on themselves to excel. While this is likely the mindset that got them to a position of prestige in the first place, it can also be a mindset that, over time, erodes their ability to stay motivated, inspired and productive. Unless conscious, healthy techniques for avoiding burnout are learned and applied, the problem will not go away. Even after recovering from burnout, the pattern is likely to repeat.
If you think you or someone on your team might be experiencing job burnout, this article will help you take a closer look at the phenomenon. What you learn might help you face the problem and take action before job burnout damages your health or the effectiveness of your team.
What defines burnout?
In general, burnout is characterized by these three symptoms:
Physical and emotional exhaustion
Cynicism and detachment
Feelings of ineffectiveness and incompetence
While in the throes of full-on burnout, you are no longer able to function effectively on a personal or professional level. However, burnout doesn't happen all at once. It's not like the flu, you don't wake up one morning and all of a sudden "have burnout." Its nature is much more insidious, creeping up over time, which makes it much harder to recognize. Still, our bodies and minds give us warnings, and if you know what to look for, you can recognize it before it's too late.
What are the signs of burnout?
Each of the three areas described above is characterized by certain signs and symptoms (although there is overlap in some areas). These signs and symptoms exist along a continuum. In other words, the difference between mild stress and burnout is a matter of degree, which means that the earlier you identify the signs, the better able you will be to avoid burnout.
Could you or someone on your team be experiencing job burnout?
 Ask the following questions:
Have you become cynical or critical at work?
Do you feel reluctant to come to work and have trouble getting started once you arrive?
Have you become irritable or impatient with co-workers, customers or clients?
Do you lack the energy to be consistently productive?
Do you lack satisfaction from achievements?
Do you seem to feel disillusioned about work in general?
Are you using food, drugs or alcohol to feel better or to simply not feel?
Have your sleep habits or appetite changed?
Are you troubled by frequent headaches, backaches, stomach aches or other physical complaints?
Answering yes to any of these questions may be indicative of job burnout. If the symptoms are severe, be sure to consult a physician or a mental health provider. Some of these symptoms can also indicate certain health conditions which may be best managed under the care of a professional.
What can you do to prevent it?
Have you ever heard the saying "an ounce of prevention is worth a pound of cure?" That is especially true in the case of burnout. It's best if you find a way to prevent yourself from becoming burned out in the first place, such as:
1. Use Your Vacation Days
Did you know that U.S. employees use only 51 percent of their eligible paid vacation days and paid time off? Fully 40 percent of American workers waste at least some of the time to which they're entitled. While the survey that compiled this data noted that "company culture" and a "lack of encouragement from management to take time off" are two of the primary reasons that workers end up not making use of vacation time, these are not good enough reasons to sacrifice your physical and mental health.
Work is not all there is to life. Strive to cultivate a mindset that taking vacation days isn't a mark against your work ethic or character. Vacation days were designed to prevent burnout. We are humans, not robots. We need rest, rejuvenation and a sense of peace and enjoyment in life. Even though you may not feel the slightest bit burned out at the moment, it'll eventually catch up with you if you make a habit of passing on vacation days.
2. Change Up Your Routine and Environment
Sometimes avoiding job burnout is as simple as changing things up. If you're working in the same cubicle for 40 hours a week, 52 weeks a year, for years on end, do you really expect to stay energized? Many employers will have no problem if you ask to move your office or work remotely every now and then. If it's good for your productivity, it's going to be good for their bottom line. If moving offices or working remotely isn't possible, try rearranging your current space or adding new decorations, such as plants, from time to time.
Take the time to review your daily routine, and identify which times of day you tend to feel most stressed or least energized. What might you try doing differently to shift that pattern in the opposite direction? For example, let's say that instead of looking forward to the end of the day, you've been dreading it because you feel stressed with only a few hours to run errands, work out, and cook dinner before you have to go to bed. Lighten your evening load by preparing dinners for the week ahead of time and freezing them, running errands at lunch, or switching to morning or lunchtime workouts.
3. Communicate with Your Employer
Despite what you may think, your employer doesn't want you to be miserable. Any decent manager knows that happy employees are productive employees, and that employee satisfaction has a positive impact on the company's profitability and reputation. As soon as you notice symptoms of burnout, set up a meeting to talk with someone in HR. Let them know how you're feeling and ask them if they have any ideas.
Make it clear you're not giving up on the job, but you want to shake things up in a positive way. Hiring new employees is expensive, so most employers would much rather help you figure things out than have to replace you.
How can you recover?
Let's say it's too late for the things listed above, and you're already experiencing full-fledged burnout. Here are some of our top tips for recovery:
1. Meditate
Even if you've never meditated before, give it a try. It's a safe and simple activity that can be done virtually anywhere, any time, by anyone. You have nothing to lose! There are many different ways to meditate. For general practice, we recommend a style called mindfulness meditation. It involves sitting or lying on the floor in a quiet room for 5-10 minutes, and simply trying focus on your breathing. Each time your mind wanders to something else (and it will), practice bringing your attention back to your breathing. Try to take deep, slow breaths, filling and emptying the lungs completely.The key to reducing stress with meditation is consistency, not perfection. Practicing 5 minutes each day for a year will yield greater results than sporadic 30-minute sessions. Mindfulness meditation has been scientifically studied for its potential to reduce anxiety. Researchers studied the effects of meditation on anxiety in a report that was published in the 2013 edition of Social Cognitive and Affective Neuroscience. The study shows that consistent meditation reduced anxiety ratings by as much as 39 percent. Even if you're not interested in sitting/lying quietly for breath-focused meditation, you can still practice being mindful in other ways.
2. Communicate
It helps to connect. Old friends are like comfort food. Find them, and catch up or reminisce about old times. Reach out to close family members. Schedule a quiet date night with your spouse. Go out of your way to spend time with people who care about your wellbeing. These are the people who give your life and work purpose and meaning. Depending on the nature of your profession, communication could also mean seeking out communities or continuing education related to your work.
When you're burned out, work and your job may be the last thing you want to think about, and that's perfectly ok. But as you begin to recover and think of making positive changes to your routine, consider job-related communities or seminars as a way of replenishing your enthusiasm. Sometimes, attending an inspiring speech or demonstration, or connecting with others in a similar field with a passion for what they do, can make a huge difference in your outlook.
3. Move Your Body
The Anxiety and Depression Association of America has found that even five minutes of aerobic exercise can elevate and stabilize moods and decrease overall levels of tension and stress. You don't have to go to the gym to get moving- any activity counts. Go for a walk, do some yard work, or just put on your favorite songs and dance in your living room. Strive to make movement a part of your daily or weekly routine. Consider movement to be as essential as (or moreso than) brushing your teeth or washing your hair, because it is.Large bodies of scientific research have consistently shown physical movement to be imperative for preventing and managing many illnesses, as well as for reducing overall stress and anxiety. If you're not sure where to begin, go online and start researching the different options available for fitness. From different styles of yoga, to Crossfit, to team sports and dance, to at-home workouts you can do in your living room, there's truly something out there for everyone.
About the Author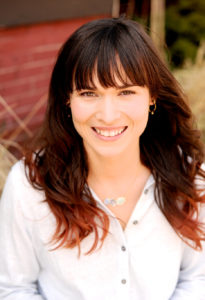 Julia Workman, CYT
Julia is the Fitness Program Director OmBody Health. She is a certified yoga teacher and meditation expert. She also teaches mindfulness-based relaxation techniques, and other powerful workshops which guide busy people toward healthier work/life integration.