Posted On May 15, 2018 By
Allie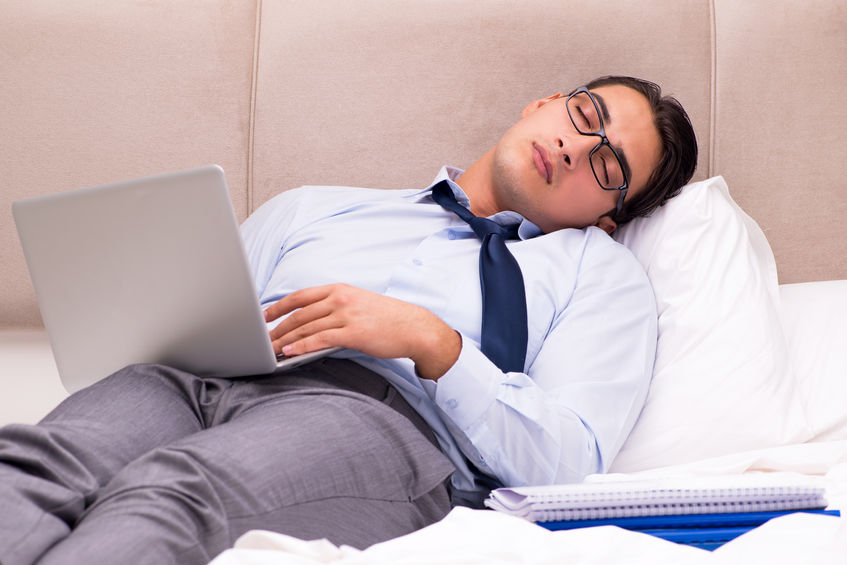 Do you ever feel too tired to exercise after work? Do you crave sweets and junk food after a stressful day? Do you worry that you're sacrificing your health by sitting at a desk too much? You're not alone. The challenges you face are real, but with a little knowledge and motivation, you can remain in control of your health.
Just because you spend most of your week at work doesn't mean you can't stay fit and feel energetic. You just need to implement some strategic lifestyle and habit changes. Here are our top 5 tips for staying healthy while working in an office.
Eat a Healthy, Filling Breakfast.

When you don't eat within an hour or so of waking up, your metabolism slows way down. This makes sense from an evolutionary standpoint: back when humans had to hunt and gather food, a fast of more than 10 hours or so meant there was no food available, and the body needed to conserve energy. Nowadays, we need not look further than the kitchen or the diner down the block for filling foods, yet some of us still don't fuel ourselves properly in the morning. A wholesome breakfast- rich in protein and micronutrients– provides you with the energy you need to get through the first half of the day. It will also help prevent you from consuming junk food and sugary beverages. Try eggs, oatmeal, fresh fruits or veggies, whole grain toast, turkey bacon, whole grain grits, or if you often feel rushed in the morning, make a superfood smoothie your go-to.

Drink Enough Water.

Being dehydrated can actually cause you to feel tired and weak. Drinking enough water also may help you fight off cravings, since the sleepy feeling can trick you into thinking you need coffee or sugar.  Do you think plain water is boring? Bring cut citrus fruits, cucumber slices, melon slices, or fresh herbs to add flavor. Or, brew a pitcher of herbal tea the night before and drink it iced at work.

Move. Stretch. Move Some More.

Walk around the office every now and then. Turn away from your computer and stretch, roll your shoulders or wrists, stretch your legs or feet. Try to take breaks at least every hour or so to move your body. Do not think of it as "slacking off," because ensuring that you move throughout the day is absolutely essential to maintaining your long-term health. Move while waiting for programs on the computer to load. If you need to discuss something with your colleague, go to his or her desk instead of making a phone call or sending an email. If you need to go to another floor in the building, take the stairs instead of the elevator. Consider teaming up with a friend at work to take regular breaks for stretching or walking. Move outside of work as much as you can, too. Find something you enjoy doing, and you will be much more likely to make it a routine. Go for walks, practice sports with your kids or grandkids, ride a bike, train for a 5k, find a basketball league or a dance class.

Work on Your Sleep Hygiene.

Waking up refreshed and strong in the morning will help your mood, focus, and prevent sugar and caffeine cravings later in the day. However, getting enough sleep is easier said than done for many people. Setting yourself up for a calm and restful night's sleep involves some preparation and planning, especially as we get older. Our brains become less capable of generating the deep, restorative sleep that they used to. If you regularly have trouble falling asleep, staying asleep, or simply don't get enough sleep, these tips will help get you on track. 

Seek Inspiration.

We all need inspiration, motivation and support to function at our best. Inspiration may spur you to start healthy habits, but there are so many ways to get derailed as life goes on. At your desk, keep photos of loved ones who motivate you to be your best self, or write down some quotes that remind you of your goals and post them in your workspace. Listen to podcasts that inspire you, follow inspiring figures on social media, or download apps that help you track your activity, stress levels, or food intake.
About the Author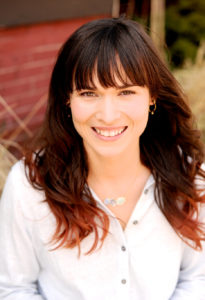 Julia Workman, CYT
Julia is an experienced yogi, athlete and wellness educator. As the Fitness Program Director at OmBody Health, she designs and implements yoga and fitness programs for our corporate clients. She also teaches powerful workshops which guide busy people toward healthier work/life integration.