Posted On June 15, 2018 By
Allie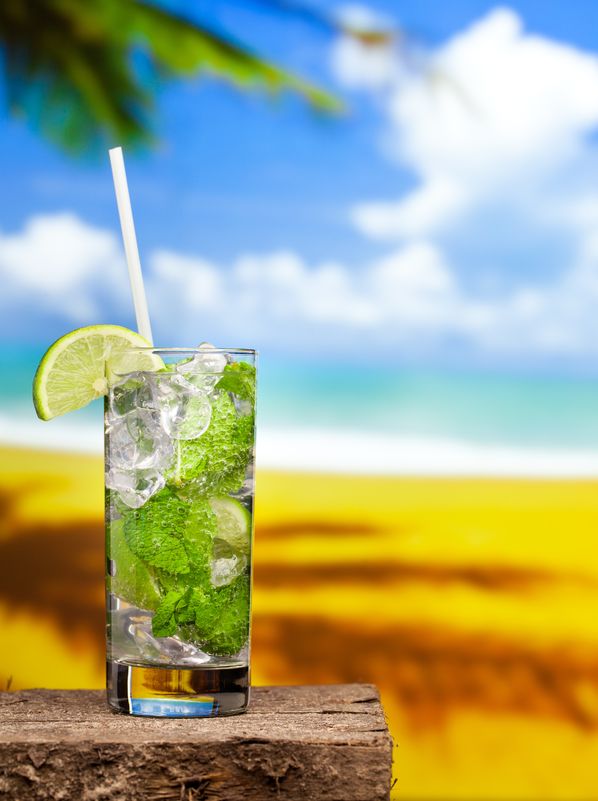 Summer has finally arrived! It's time to fire up the grill, dig out those bathing suits and spend some time relaxing at the beach or at your favorite woodland getaway.
However, for many of us, summer also brings the temptations of junk food, overdoing the tan, and losing the exercise routine you've so studiously crafted in the cooler months.
Luckily, we've put together a guide to help you stay healthy this summer. Read on for our healthy summer essentials!
Stay Shady
Exposing your skin to the sunlight for up to 15 minutes a day without sunscreen is actually good- your body will use the sunlight to synthesize vitamin D, an essential nutrient for many body functions. However, beyond that 15 minute window, it is important to use a sunscreen or to seek out shade in order to protect your skin from cancer-causing UV rays. New research has suggested that a mineral-based sunscreen is superior to chemical-based. You can also avoid direct sunlight by sitting in the shade, and covering up with loose long-sleeve wraps or hats. If you are planning to be out in the sun for a long period of time between the peak hours of 10 am -4 pm, reapply sunscreen every two to three hours.
Stay Hydrated
During the hot summer months, sweat can leave your body more dehydrated than you may know. A lack of water is harmful to your body and can also make you crave food when you're not actually hungry. It is incredibly important to keep yourself hydrated by drinking at least eight to nine glasses of water a day. Bored of water? Add some low-calorie flavoring such as a slice of fruit (we love citrus, cucumber, kiwi, or melon), or opt for low-sugar alternatives like coconut water.
Stay Active
Exercise doesn't have to stop because of the rising temperatures. In the summer, take advantage of the opportunities for calorie-burning outdoor activities like swimming, biking, hiking, kayaking, surfing, or climbing! Or, try an outdoor yoga class. If outdoor activities aren't your thing, take your workout indoors to an air-conditioned gym or group fitness studio. Trust me, even if you have to pay a little extra in membership fees for a few months, that AC makes all the difference!
Snack Healthy
When you're at the beach or pool and the sun is beating down, the idea of seeking out the nearest ice cream stand is seriously tempting. Stay prepared, and pack a cooler full of delicious healthy snacks. Fill your cooler with ice, water bottles, homemade sandwiches, crisp pickles, vegetable sticks with hummus, and yogurt with fresh fruit for those ice cream cravings.
Swim Safe!
Even if you're an experienced swimmer, undertows and rip currents in the ocean can be deadly. Make sure you don't go swimming in unsupervised areas; don't swim alone; and don't dive into shallow or unfamiliar water. Don't walk in jagged rocky areas that are slippery (if they look wet, that is a good indicator), or too close to large, pounding surf. Have kids wear life vests or inflatable arm bands. Also, check the water quality before you go to the beach, since levels of environmental toxins change throughout the season.
Keep Your Skin & Hair in Good Repair
Your skin can easily become dry and flakey in the summer, so make sure to use a generous amount of moisturizer. Look for lotions that contain aloe vera, which helps soothe inflammation. Hair can also dry out in the summer when exposed to the elements. Try coating your hair with a protective oil (coconut oil works well) before a day at the beach or at the pool- the oil fills in tiny gaps in your hair's protein matrix, leaving it less susceptible to damage from sunlight, heat, salt and chlorine.
About the Author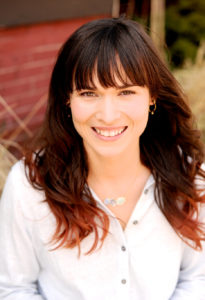 Julia Workman, CYT
Julia is an experienced yogi, athlete and wellness educator. As the Fitness Program Director at OmBody Health, she designs and implements yoga and fitness programs for our corporate clients. She also teaches powerful workshops which guide busy people toward healthier work/life integration.